7 keys to ensure project management success
07.07.22
As a project or program manager it's your responsibility to ensure the success of your project. To do this you need to lead your team successfully and execute each part of the project with confidence and a clear focus on how you will reach the desired outcomes. 
With project management, there isn't a one-size-fits-all approach. Each project or program is different and requires a range of experience and skills. Whether this is your first project, or you've been a project manager for years, here are 7 fundamental tips to help you increase the chance of project success. 
Set clear objectives – scope management
Big or small, every project or program needs clear objectives to keep everything on track. The overall goal of your project should be supported by a range of SMART (specific, measurable, achievable, relevant and time bound) objectives.
By defining your objectives in the beginning you can lay the foundation for the project scope and give project team members clear boundaries and direction.
These objectives should be openly discussed and made available to all team members. 
Define roles and responsibilities
Every role in your team is important and as a project manager you rely on each person to fulfil their duties in order to achieve success. It's vital every team member understands their roles and responsibilities.
Having a clear structure around roles and responsibilities and who people answer to will help team members understand where they fit in with the project, as well as the scope of their roles.
It also reassures you as the project manager that every aspect of the project is being handled by a specific team member and nothing will fall through the cracks.
Effective change management
An essential element in any program or project is change management. Change management is how the project team manages the transition of an organisation's processes, technologies or goals. It's implementing strategies to help people adapt to the changes. 
Everyone who will be impacted by the changes should be included in change management to allow sufficient time to adapt to the new way of doing things.
Formulating a seamless transition will help increase adoption and compliance with everyone involved in the project implementation. 
Quality digital assurance 
If you're managing a digital transformation project, digital assurance will help ensure success and maximise your organisation's return on investment. An assurance professional will ensure objectives are achieved and the implementation of the planning process is sufficient.
A digital assurance professional will provide evidence based knowledge and share their experience to assure the future of the project/program. An independent digital assurance professional will help you: 
Pre-empt risk.

Optimise the full power of digitalisation.

Ensure effective allocation of skills and resources. 

Increase your confidence in meeting project outcomes. 

Cultivate good practice techniques. 

Improve the planning process. 

Avoid bias and oversights by providing an independent perspective. 

Gain valuable insight from the digital assurance professional's past experience. 
Global Digital Assurance processes are designed to provide independent guidance for organisations/business owners/senior responsible officials on how to ensure a positive outcome for their projects/programs.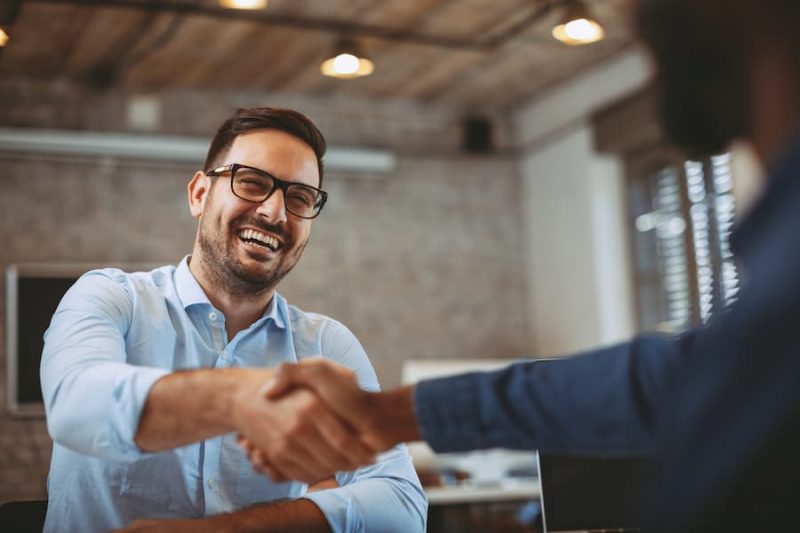 Successful stakeholder management
As a project manager you can improve the chance of project success by effectively managing and communicating with stakeholders throughout the lifespan of the project. It's essential to clearly communicate and keep all parties informed of project progression and scope creep.
At the beginning of the project it's important to define the scope of communication and ensure this type of communication carries through from beginning to end.
Outlining the type and frequency of communication ensures stakeholders know what to expect at any given time.
Effectively managing stakeholders can also improve efficiency within your team, maximising productivity by ensuring your team is not wasting time during the project on non-essential communication. 
Effective project management methodology
Project management methodologies are proven strategies to help you navigate your project or program. They are a set of guiding principles to help you execute all aspects of your project. By choosing the right project management framework to suit your unique project you can implement a system of control within your project. 
Global Digital Assurance have incorporated more than 10 assurance methods to deliver an improved best practice training accreditation for gated assurance reviewers. Our Global Gateway Assurance and Global Agile Assurance is the world's best practice standard for assurance methods, models, tools and accredited reviewers. 
Optimise team communication
Communicating with your project team is important if you want to improve the chance of project success. As a project manager you control the frequency and type of communication, but however it's executed it is essential to keep members of the project team informed of project progression and any challenges that arise.
All communication must be clear to ensure there's no room for ambiguity with project goals or objectives.
A communication plan will help regulate communication and set clear expectations on how team members will stay up-to-date with project news. 
These are just a few helpful tips to help you ensure the success of your next project or program. If you'd like more information on digital assurance, connect with Global Digital Assurance and we'll help you reach your project outcomes.