5 high-profile digital transformation fails
18.05.22
Do you know that less than 30% of digital transformations succeed? 
Organisations spend a huge amount of money and put in an equal amount of effort towards digitalisation and virtualisation, and despite this huge investment, 70% of digital transformations fail. 
Why do digital transformations fail? 
Even with technology that aims to improve processes and exceed business objectives, without quality digital assurance projects can fail. Some of the main reasons digital transformations fail are: 
Underestimating costs.

Poor resource and skill allocation. 

Poor leadership.

Failure to pre-empt risk.

Lost focus on the user experience. 

Unclear goals and project outcomes.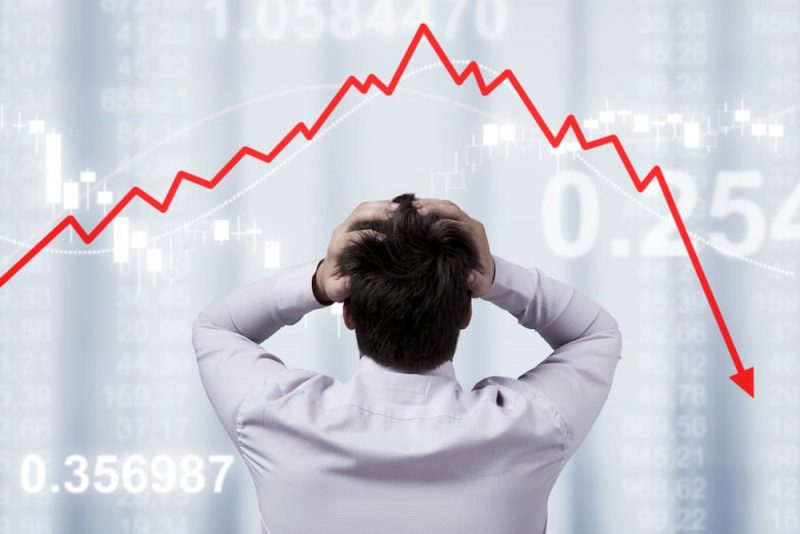 Here are a few examples of digital transformations and ERP projects which have failed in the past. 
In 2019, news broke that Revlon would be late filing its annual financial report because their SAP ERP system had issues. The company's stock fell 6.9% in 24 hours. 
Revlon's ERP system was implemented in February 2018, not long after they had acquired Elizabeth Arden. This meant the company was balancing a SAP implementation as well as an acquisition. 
After going live with a new manufacturing plant in North Carolina, problems started to occur. They started to lose customer orders, weren't able to see their supply chain and were not able to ship products. 
The failure caused retail sales to drop and caused operational problems for Revlon. There was also an investor lawsuit made against the company. 
Key flaws of the digital transformation: 
Insufficient risk identification and mitigation.

There wasn't a clear vision and all aspects of the project were not sufficiently analysed. 

Effective control measures were not put in place ahead of time. 

They failed to see how organisational change can affect digital transformation success.
Although Hershey's digital transformation failure was back in 1996, it's still probably the most well-known world-wide. 
When Hershey's went live with SAP, they were unable to process approximately US$100 million of orders! Unfortunately for them, it was during a peak holiday season, so it had a huge effect on their business.
Hershey's replaced its legacy IT systems with an integrated ERP environment, but they made a few major mistakes. 
Key flaws of the digital transformation: 
The project was rushed – they were trying to have it completed before the predicted Y2K bug.

Completion was set for one of the company's busiest times of the year.

Leaders failed to recognise the scale of work involved. 

Shortcuts were taken and the testing phase was shortened.

Failure to pre-empt risks. 
In 2004, the Hewlett Packard digital transformation failure wasn't caused by one major problem, instead there were many smaller issues that amounted to a huge loss for the company. 
Hewlett Packard was reported to have spent US$160 million on its ERP project, hoping for a good ROI. Instead, they lost almost five times that amount. 
The project aimed to simplify the company's systems into a central platform in North America, and after 35 previous digital transformations at Hewlett Packard it wasn't expected to fail. 
Key flaws of the digital transformation: 
Insufficient resource planning and there wasn't sufficient collaboration across departments to mitigate change management.

Failure to manage the transition from a legacy system to the new SAP platform. 

Failure to project future demand and have contingency plans to mitigate risks.
A failure in SAP implementation caused serious supply chain issues for Haribo in 2018, making it impossible to track inventory, raw materials and to access inventory at shops. 
The digital transformation was meant to streamline production and update their goods management system, however, instead it resulted in a 25% drop in sales. 
Key flaws of the digital transformation: 
Failure to evaluate business processes in due time to ensure they were aligned with the new software. 

Insufficient risk mitigation to plan for things that may go wrong when their SAP went live.

Failure to ensure SAP implementation met company objectives and goals. 

Insufficient testing phase and checking for controls. 
In 2012, Procter & Gamble had big aspirations to digitise their company, however their transformation didn't go to plan. This led to financial loss and the CEO was asked to resign.
Key flaws of the digital transformation: 
Failure to recognise changes in the economy.

They didn't consider what actions competitors were taking in the market. 

Objectives that were too broadly defined. 

Failure to consider the ROI for such a huge digital transformation. 
Ensure the success of your next digital transformation
Digital assurance professionals can help digital transformations succeed by assessing the process and providing ongoing guidance and feedback at all stages of the project or program. 
To improve the chance of digital transformation success, a digital assurance professional will: 
Ensure skills and resources are effectively allocated and all roles are clearly defined.

Ensure everyone involved understands the project outcomes. 

Provide an independent perspective to avoid biases. 

Provide valuable experience and prior learnings to draw upon during the transformation. 

Future-proof and protect the project outcomes.  

Ensure agility throughout the project's lifespan. 

Ensure good practices are in place. 

Consistently monitor and manage the digital transformation points and assess at key decision points. 

Maintain and implement good practice every step of the way. 
How Global Gateway Assurance and Global Agile Assurance can help your digital transformation succeed
It's the world's best practice standard for assurance methods, models, tools and accredited reviewer training. This includes our best practice methods of Global Agile Assurance, Global Gateway Assurance and Digital Assurance Business Owner.
At Global Digital Assurance we've helped a variety of companies introduce digital assurance. We help individuals, assurance professionals and organisations provide holistic, modern training courses that are streamlined to offer the best practice standards for agile and gated assurance for technology projects.
Connect with us to find out how you can ensure the success of your next digital transformation.